APPRENTICESHIPS FOR BUSINESSES & INDIVIDUALS THROUGH PATHWAYS TRAINING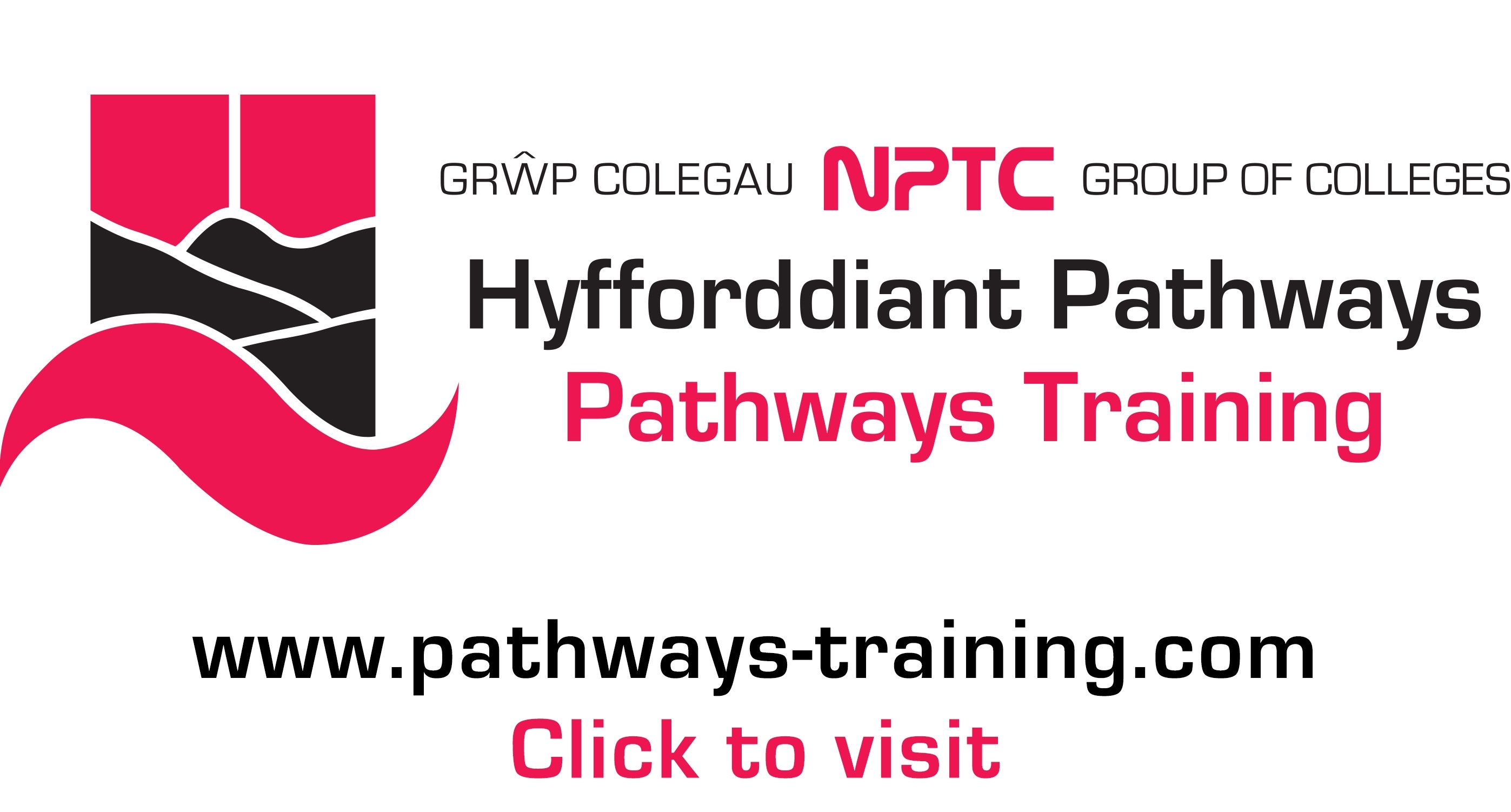 Pathways Training (part of NPTC Group of Colleges) deliver personalised, industry-recognised qualifications across Mid and South-West Wales. All assessors have a vast amount of industry experience and knowledge to support learners with their qualifications and employers along their journeys.
How businesses can benefit by taking on an apprentice within their company…
We know from working with employers in a variety of different sectors that apprenticeships come with many benefits, not just for individuals but also businesses. Apprenticeships allow your business to build a talent pipeline, develop your current staff or introduce new individuals into your organisation. By offering apprenticeships, you're able to train individuals to meet your businesses specific needs and requirements and fill potential skills gaps whilst your business grows, among many other benefits.
A few of these benefits are:
Boosting productivity and company image
Increasing diversity
Reduce skill gaps with apprentices and retain employees
Cost effective
Fresh ideas and a positive attitude
Apprenticeship programmes that are tailored to the specific needs of your business with the cost of training covered, there is only minimal outlay with an apprentice wage. Leaving you to expand your business, adding value to enhance the creative mix of your business, and providing qualified teams for present and future successes.
Apprenticeships are a great way to invest in your businesses' future, whether you are upskilling existing employees or looking to take on new staff. To read more about the benefits for apprenticeships, whether as an individual or a business, please click here.


If full-time study isn't for you, an apprenticeship may be the answer
Apprentices and trainees gain valuable work experience, achieving specific skills and qualifications while earning a wage. This can then continue onto level 4 then 5 and, in some sectors, Degree Apprenticeships.
Pathways will support you to develop work-related skills and qualifications, enabling successful navigation along your way to the chosen career destination. If you are aged over 16 years, want to earn a wage whilst receiving other employee benefits in a sector of your choice then.
Why take on an apprenticeship?
Earn while you learn – be paid a salary
Gain knowledge, skills, and qualifications
Supported commitment to meet new challenges
Obtain nationally recognised qualifications
Excellent progression opportunities
Pathways Training offer apprenticeships in a variety of different areas, including the below:
Accounting
Agriculture
Agriculture Mechanics
Bodyshop Repair
Building: Services, Engineering, Technology and Project Management
Business Administration
Catering
Children's Care, Learning and Development
Children's Care, Play, Learning, and Development
Clinical Healthcare Support
Construction: Building, Civil Engineering, Management, Specialist and Technical
Customer Service
Electrotechnical
Engineering: Improving Operational Performance, Land- Based
Engineering Manufacture
Health: Clinical, Pathology, Social Care
Horticulture
Hospitality And Catering
Leadership And Management In Health and Social Care
Management
Playwork
Plumbing And Heating
Sport: Sports Development, Sporting Excellence
Supporting Learning And Teaching
Vehicle: Body And Paint, Fitting, Maintenance, and Repair
What levels are available?
Dependent on your current experience and qualifications you can opt for:
Level 2 Foundation Apprenticeship
Level 3 Apprenticeship
Level 4 Higher Apprenticeships – Equivalent to HNC
Level 5 Degree Apprenticeships – Equivalent to HND
For further information on apprenticeships, please click here .